Collecte
En cours (été 2020).
Collecte
s'inspire du sous-bois, retour d'une promenade imaginaire. Il questionne la relation de l'homme au végétal et à l'exploration par la marche.

On-going series of ceramic sculptures.
Collecte
takes its inspiration in the undergrowth. It questions the relation of man to wood, tools, and walking.
Photo credits : Camille Romagnani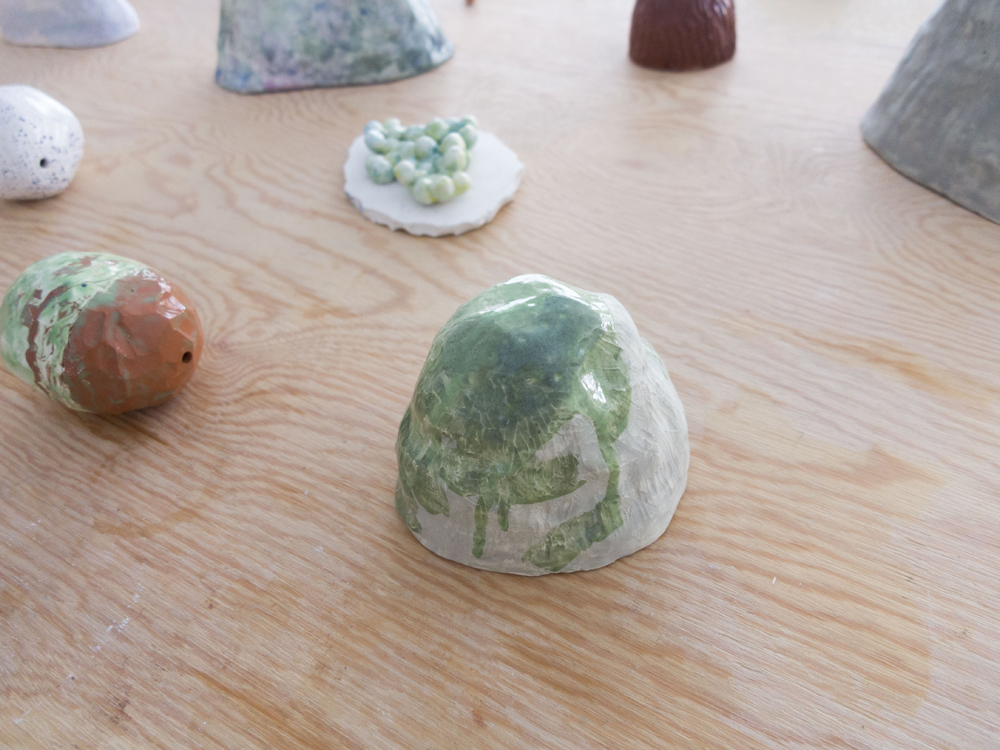 Display at
It's A Shirt
boutique, October 2020, Athens.
Photo credits : Christina Christodoulou
Recherches pour le projet Collecte.
Research process for the
Collecte
project.